200 Hour FitzGordon
200 Hour, Yoga Alliance Certified Yoga Teacher Training with Jonathan FitzGordon
August 17 - September 10, 2019
There are many Yoga Alliance 200 Teacher Trainings, but only one with Jonathan FitzGordon on an Italian vineyard.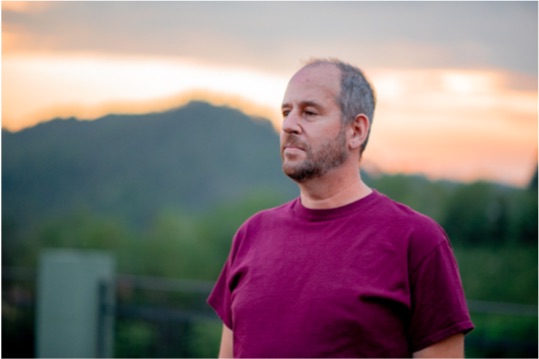 Join Jonathan Fitz Gordon for this comprehensive 200 Hour Yoga Alliance certified teacher training in this luxury, vineyard setting. He'll show you the magic of the human body with topics such as The Art of Seeing, Biomechanics of Yoga Postures, Intensive Anatomy, Sequencing of Yoga Postures, The Science Of Breath, Psoas Release Work, Pain Relief Techniques, Learn To Walk, The Ethics of Teaching Yoga, and the Introduction to Yoga Philosophy. The small class size is the reason you'll have plenty of one-on-one coaching with Jonathan. He will give you the skills, pedagogical knowledge, and confidence to be a successful yoga teacher, or to take your practice to the next level.
Meet Jonathan
Jonathan Fitz Gordon is a quick witted and fun to be around. He developed the Core Walking program that has helped people from around the world alleviate chronic and acute pain. His classes feature his unique style that combines alignment, core, pain relief, and fun. One aspect Jonathan stresses throughout every course he teaches is that a human body that works correctly is the best assurance to being pain-free. It's also the best way to grow old gracefully.
Testimonial:
I especially love the unique take that Jonathan presents, and I love the energy he brings. He's got a ton of information and an enthusiastic approach to the human body. I highly recommend his training for anyone who is interested in teaching yoga, working with clients in any pain management or therapy as well as anyone looking to improve their quality of life. It has changed my life significantly; my posture, my strength, the way I view myself and my understanding of my body and how I move in this world.
Daily Schedule
Monday-Saturday
7:00 am a 20-minute walk (optional)
7:30 am a 20-minute meditation
8:30 am Breakfast
9:30am-12:30pm Morning session
1:00pm Lunch
2:00pm-6:00pm Afternoon session
7:00 pm dinner
8:00pm-10:00pm Evening Session (Mondays, Wednesdays & Fridays)
Sundays - Day off
Pricing:
Early Early Bird: $5700
Early bird: $6000
Regular rate: $6300
You'll have three organic and locally sourced meals each day including vegetables from the garden, plus a guided visit to the wine cellar with an enjoyable wine tasting. All rooms have private bathrooms, organic linens, towels, shampoos and hand-held hairdryers. Single rooms can be arranged.
For more information about this unique 200 Yoga Teacher Training: https://corewalking.com/200-hour-teacher-training-italy-w-jonathan-fitzgordon/