Ida na Pingala
Ida na Pingala Swedish Yoga Retreat with Rebecca Rylander and Ida Grimstedt
September 10 to 14, 2020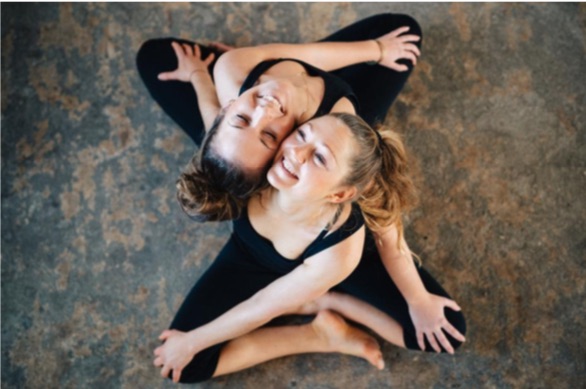 Rebecca and Ida come from Sweden. This fall will be their fourth time bringing yogis to Casa Wallace. Their retreat in Swedish puts their followers on an enjoyable path to self-awareness.
About Rebecca and Ida
These two young women are best friends who decided to combine their strengths and create a small yoga retreat company. Their different styles - Rebecca is a MediYoga and Yin Yoga teacher while Ida balances the retreat with Vinyasa Yoga sessions – make for the perfect retreat.   Their passion in life spreads the healing power of yoga and creates wonderful workshops at magical Casa Wallace. They continue to learn and develop their retreats that combine meditation, yoga, and movement. They also allow participants enough free time to relax by the pool, feel the warmth of the sun and read.
You'll have three organic and locally sourced meals each day including vegetables from the garden, plus a guided visit to the wine cellar with an enjoyable wine tasting. All rooms have private bathrooms, organic linens, towels, shampoos and hand-held hairdryers. Single rooms can be arranged.
To ask questions about this retreat, or to book directly, please write to idanapingala@hotmail.com