Sarah Wallace Retreats
Dear Guest,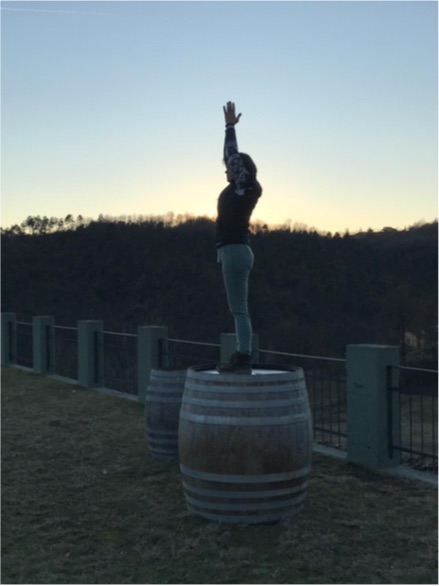 I'm Sarah, and I live in Casa Wallace. When my husband and I saw Casa Wallace for the first time in 2001, we felt like it could be something special, not only for our family but for everyone. As soon as you turn in the driveway, you'll notice a different kind of atmosphere, one that's hard to describe. It's a warm, calming and cozy feeling.
I take care of hospitality at our B&B, and I'll make sure you feel at home during your stay. I enjoy preparing healthy breakfasts to make sure every guest has the perfect start to the day. I'm dedicated to providing wholesome, healthy meals and preparing them with love. All our food is organic, local and when possible straight from our biodynamic vegetable garden.
It makes so much sense that our emphasis on health led us to develop our healthy lifestyle, holistic and self-discovery retreats. Nourishing the mind and soul go side by side with nourishing the body. Our retreats are inspiring and life-changing. Our all-inclusive retreats focus on getting people on the path to a more "balanced life" emphasizing smart choices regarding personal health.
Beautiful indoor and outdoor spaces of our rustic-luxe setting set the stage and give a taste of lower Piedmont. The vineyard with pathways and our vegetable garden with fresh, healthy produce gently reinforce the importance of living in harmony with nature. All rooms have private bathrooms, organic linens, towels, shampoos, and hand-held hairdryers. We also have all the accessories necessary for yoga – mats, blocks, D-ring belts, cushions, and blankets.
You'll enjoy three organic and locally sourced meals each day including vegetables from the garden – when in season. Your guided tour of the wine cellar gives you a holistic view of our wine production process; from the attention we give the soil to vine cultivation, from harvesting grapes to fermentation, from the wine's birth and finally to its tasting! Other activities like cooking classes that prioritize healthy food and watercolor painting that promotes creativity guide your way to self-discovery.
Picking vegetables, weeding the garden and working a bit in the vines during retreats restore our connection with the earth. We trust the wisdom of nature, and follow the cycles of the sun, moon, planets, and constellations in the sky, and respect their connection with the soil and plants. At Casa Wallace wine is pure emotion. We embrace the holistic principles of biodynamic agriculture and always try to create a balance between plants, animals, and people. When this balance exists there is a unique energy in the air and harmony in the vineyard. Biodynamic winemaking connects you to the earth and creates a vineyard full of vitality. Yoga also grounds you to the earth, balances your energy and nourishes your inner-self.
Delicious wine together with wholesome food at the dinner table surrounded by friends is healthy and good for the soul! Love yourself, create your life and paint it with lots of colors, help others, don't worry, be sweet, travel, dive into projects, dance to music you don't understand, make relationships a priority, laugh, love the Earth, grow vegetables, eat well, practice yoga and drink delicious wine, and come for a retreat!
Start your journey to a healthier lifestyle at Casa Wallace.
Sarah Wallace