Self Care and Personal Growth with Desiree Tyers
Self Care and Personal Growth with Desiree Tyers
April 2 – 8, 2019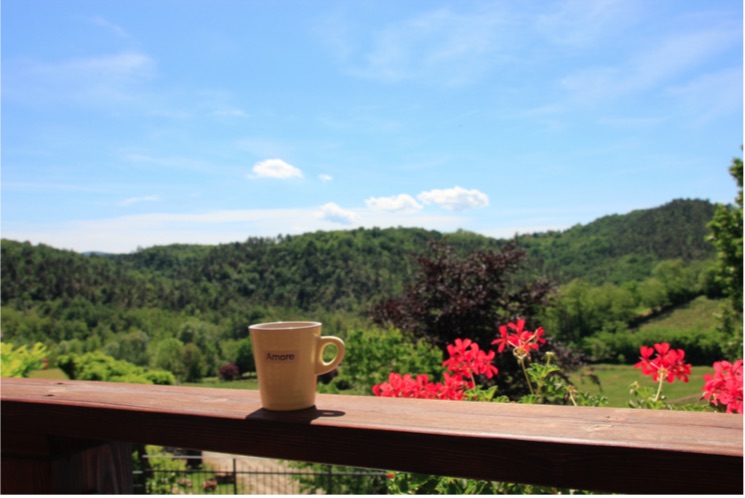 This weeklong all-inclusive Self Care Retreat is for people who practice yoga and meditation at all levels. Desiree's enthusiasm for love and life is contagious, and you're in for a week of genuine transformation in her all-inclusive retreat! Desiree leads the workshops, and Casa Wallace provides the rest – Italian culture, food, wine, fun, and much more including a tour of the wine cellar with wine tasting, visits to the Mediterranean Sea and Roman Ruins, water-color painting, time for connecting to our horses, Shiatsu session and cooking classes. There is time to cuddle the dogs and cats, connect to the horses go on nature hikes or simply relax and enjoy doing nothing. You'll have lots on one-on-one with Desiree.
The price is €1710 is based on double occupancy.
You'll have three organic and locally sourced meals each day including vegetables from the garden, plus a guided visit to the wine cellar with an enjoyable wine tasting. All rooms have private bathrooms, organic linens, towels, shampoos, and hand-held hairdryers.
Meet Desiree
Desiree warms the hearts of all who come in contact with her. Her love of life and her desire to be with people are evident at first glance. She's a certified Yoga instructor, a certified Pilates instructor, and her daily practice of meditation keeps her on the path to wellbeing. She teaches in the New York area.
Testimonial: All week long people try to pull my soul out of alignment and I come to you for a reset. You are the chiropractor for my soul"  
GEORGE – New York